Post by Q3 on Feb 3, 2019 0:11:40 GMT -5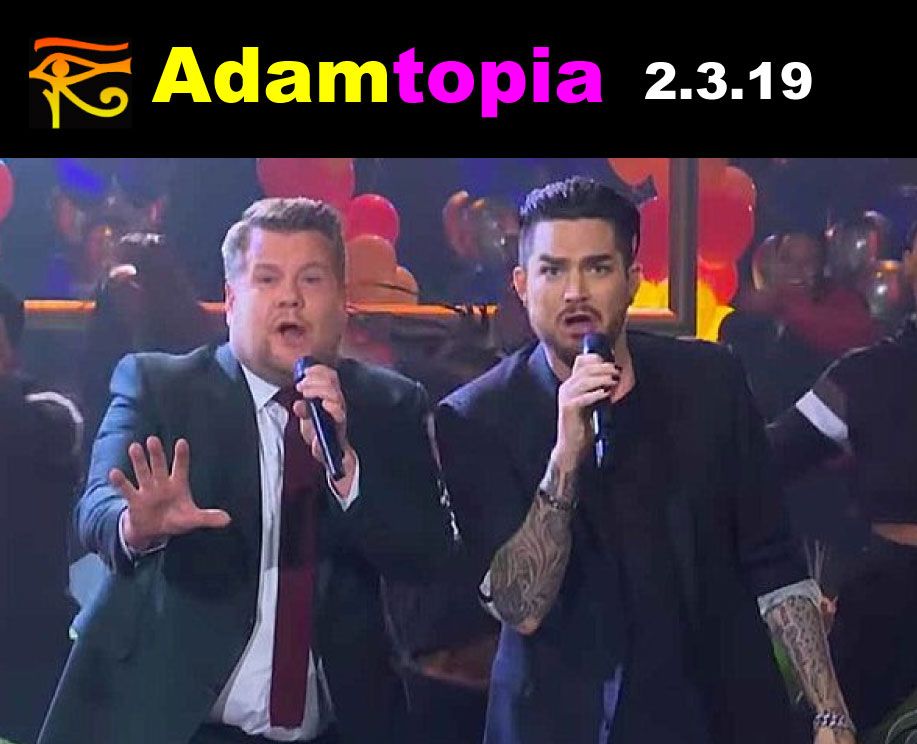 Super Topics Today!
2.3.19 by Q3
Today is Superbowl Sunday in the US. So, I am opening up the topics for discussion to included...
Any Adam News and Info
> Bonus points if you post about Adam and football!
About the Superbowl!
> Bonus points if you post about the commercials! Or game fashion! Or anything related to the "big game" that does not involve the actual game!
About the halftime show!
> Bonus points if you post about how it is the wrong Adam L.
> Please no whining about how it would be better with the right Adam L. or QAL.
My take on the halftime show....really!?!?! Maroon 5!
Maroon 5 is headlining the Super Bowl LIII halftime show in Atlanta, a choice that had me saying WTF!?!? Atlanta is home to some of the biggest of hip-hop acts -- Outkast, Lil Jon, 2 Chainz or others, the NFL went in a different direction with their choice for the main act. After getting blasted with complaints, they added some hip-hop artists. Now, Adam Levine promises the Maroon 5 concert will have 'big hip-hop presence' which has sparked rumors that there will be an Outkast reunion.
Maroon 5 will be joined by Maroon 5, Travis Scott and Big Boi. [So half of Outkast at least!']

Who is Travis Scott?

Travis Scott is a Grammy-nominated rapper. His third album "Astroworld" debuted at No. 1 on the Billboard 200 and his single from this album "Sicko Mode" has been nominated for three Grammy Awards: Best Rap Album, Best Rap Song and Best Rap Performance. Scott is also the longtime boyfriend of Kylie Jenner.

Who is Big Boi?

Antwan Andre Patton, better known by his stage name Big Boi, is an Atlanta native rapper and was once a member of OutKast. Patton, as one half of OutKast, sold 25 million albums and won seven Grammy Awards. His latest single "All Night" has garnered 40 million streams within a year. The song also hit top 30 on Billboard's pop chart.
Note: His addition is the reason why there are rumors of an Outcast reunion.
And looks like Spongebob is in, too!

SpongeBob fans have spoken. The Super Bowl, it seems, has listened.

After months of hints, a petition that gathered more than 1.2 million signatures and cries from all corners of the SpongeBob Squarepants universe, it looks like Maroon 5 is planning to incorporate the iconic song, "Sweet Victory," in their halftime show at the Super Bowl on Sunday in Atlanta.

Now, this shouldn't come as much of a surprise — especially after the online petition took off — as we've been getting hints for months. Mercedes-Benz Stadium tweeted out a gif from the "Band Geeks" episode of SpongeBob in December, and Maroon 5 even briefly put SpongeBob into their preview video last month.

This week, though, it looks as if we have definitive proof.

While reporting outside of the stadium in Atlanta, WDEF reporters Angela Moryan and Jamal Williams caught a glimpse of the screens inside of the stadium showing a clip from the SpongeBob episode.