Post by Q3 on Nov 20, 2011 0:26:39 GMT -5
AMA Live Streams
AMA Red Carpet (5:00PM EST)
t.co/3QGQLyyi
AMA Award Show Stream. (8:00PM EST)
t.co/HrdNd5WM
AMA Show Stream on MySpace
mysp.ac/tfmgm2
A random thought as Adam triumphantly returns to the AMAs
11.20.11 by Q3
Tonight, Adam Lambert will walk on the AMA Red Carpet and then be a presenter on the show. Really not a big deal for a major label artist who is preparing to release a new hit single and album. One catch – this is Adam Lambert. You know the guy who was banned from Live ABC-TV. They even canceled his appearance on Jimmy Kimmel Live!, a late night show.
Until recently, if you would have asked me if this could happen, I would have said NO WAY. It would be cool but I do not expect it. But after the Adam + Queen performance on the EMAs, I decided that all bets are off. Anything is possible.
Not only is Adam going to be on the AMAs but ABC-TV, the network that we all thought banned Adam from live performances, ABC-TV tweet this promotion yesterday:
ABC_Publicity ABCPublicity
the AMAs are Sunday on ABC! Adam Lambert Returns to 2011 AMAs as Presenter; Producer Says He 'Was Never Banned' shar.es/og4gB
My head is spinning. I feel like I am in some kind of alternate reality – some parallel history. Perhaps it is all a fairy tale. (Terrible pun was totally an accident but there is no other word.)
So I decided to write my own tale.
AdamFan in Wonderland
A fable by Q3 – an Adam Fan in Wonderland
"But I don't want to go among mad people," AdamFan remarked.
"Oh, you can't help that," said the Cat: "we're all mad here. I'm mad. You're mad."
"How do you know I'm mad?" said AdamFan.
"You must be," said the Cat, "or you wouldn't have come here."
(AdamFan's Adventures in Wonderland, Chapter 6)
AdamFan is very bored and sleepy, until she sees a White Rabbit looking at his watch and talking to himself. She follows the Rabbit down a very deep rabbit hole and ends up far beneath the ground in a hall with a tiny locked door that leads to a beautiful garden. She eats and drinks things that make her change in size, but she is still unable to get through the door into the garden.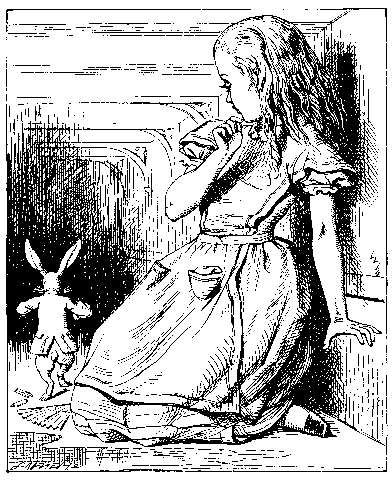 The White Rabbit introduces himself as Larry Klein the producer of the American Music Awards. "Ooooh!" say AdamFan, "Why won't you have Adam on the AMA's?"
The White Rabbit/Larry Klein replies, "We love Adam. We always have. That's why we invited him on the show this year."
AdamFan's "astonishment was beyond expression. She stared, coloured, doubted, and was silent."
AdamFan is so confused. "But you banned him from the show, right?" The White Rabbit/Larry Klein laughs and says, "I have no idea what you are talking about."
AdamFan then comes across a Caterpillar smoking a hookah. She irritates AdamFan and asks her to recite poetry, which she cannot do properly. The Caterpillar informs AdamFan that eating one side of the mushroom he is sitting on will make her larger but eating the other side will make her smaller. AdamFan asks the Caterpillar a question, aren't you the spokesperson for ABC-TV who said, "Given his controversial American Music Awards performance, we were concerned about airing a similar concert so early in the morning." to explain the last minute cancelation of Adam's November 2009 GMA appearance?
Caterpillar explains, "Oh that was just poetry."
The Cheshire Cat appears, grins at AdamFan, and recommends that she visit the Mad Hatter or the March Hare to get an explanation of what is going on. The Cheshire Cat vanishes and reappears suddenly. Finally, he disappears gradually so only his grin remains.
AdamFan goes to the March Hare's house, where she finds a tea-party going on. Alice sits down at the table with the Hare, the Hatter, and the Dormouse – ABC-TV's legal team. She finds them rude and quickly becomes annoyed with them, so she leaves. She decides not to waste any time on these three – because she is certain that they could not tell the truth.
In the garden she comes across three gardeners painting white roses red. They are afraid of being executed by the King of Hearts. Suddenly King Dick Clark and his entourage of playing cards appear. AdamFan realizes that she finally is in the right place to get an explanation of what is going on.
"Excuse me, Sire," AdamFan says sheepishly. The King turns towards AdamFan and glares at her. "Excuse me, but can you explain what is going on? Why did you decide to unban Adam?"
The King replies, "I have no idea what you are talking about. We always supported Adam. And we always wanted him back on the show."
AdamFan holds her head. What is going on? I am sure that Adam was banned from LIVE ABC and Dick Clark Productions.
At this point, AdamFan wakes up and realizes that she has been asleep for a long time. She posts about the events of her marvelous dream and then goes in to tea.
"Curiouser and curiouser!"
(AdamFan's Adventures in Wonderland, Chapter 2)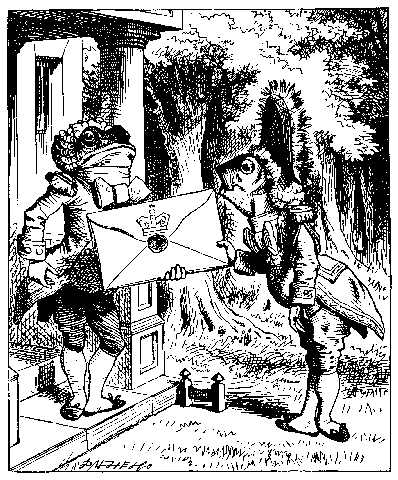 Your invitation to watch the AMA's and the AMA Red Carpet and comment here on Adamtopia.
***
A Quality of Gratitude
11/20/2011 by
NoAngel
This coming week, those of us in the U.S. turn our thoughts to
gorging on tofurkey and pumpkin pie
giving thanks for what we have. As a fandom, we revel in the goodies from the last few weeks and look forward to more goodness in the months to come.
Funny to think that a year ago we were coming down from a GNT high, looking forward to a couple of final L.A. performances, and anticipating new music in Spring of 2011. A year ago the sting of an Adam-less AMAs burned a bit. A year ago Adam had met a cute guy who lived an ocean away, but had come home alone.
This time last year we had wrung every last drop of pleasure out of the FYE album and were pining for new music. This year… umm, yeah—ditto. If someone had told us last November that we'd be sitting here right now without an album, without a single, without any live appearances scheduled, there would have been a collective meltdown of terrifying proportions. The fact that we ARE still sitting here is a testament to our loyalty and patience and evidently our unquenchable love for the guy we stan. The fact that we have subsisted a long year on mostly crumbs is a testament to our faith in him.
Now finally we are on the brink of untold riches and this next year promises to be another fantastic ride. And of course we are grateful to have someone as awesome as Adam and grateful to have each other, blah blah blah

Reflecting on gratitude though… I used to think it was a passive word. Gratitude as a "state of being grateful", in which one quietly reflected upon one's blessings and gave thanks before moving on to something more exciting. But as Adam demonstrates, gratitude is an active state. Ever since we've known him, we've watched Adam put gratitude into action—thanking backup singers and band members on AI and on the Idol tour; thanking AI itself for the opportunities it gave him. Thanking his band members, thanking us, etc, etc.
I believe that when Adam "pimps" other artists on Twitter, it's not with any thought of reciprocation. He is simply expressing gratitude to someone whose art brought him pleasure. I know that some people keep tabs and expect the same in return, but I don't believe that Adam expects that. And the fact that he doesn't makes it a completely pure act of appreciation. Ultimately it doesn't matter what anyone else does—what matters is that Adam is expressing gratitude, and that act in itself fulfills him.
The European Music Awards performance was another example of gratitude in action. Onstage, Adam was a charismatic presence, but also gave Queen its due and its rightful homage. And afterwards, when Brian May and Roger Taylor praised his performance, Adam deflected their compliments and rhapsodized about how honored he was to have been chosen. Few other artists would have been so humble and so unabashedly grateful.
As he stands at the precipice of the next era, Adam has much for which to give thanks. Over this past year he has had the gift of time to make the album he truly wants. He has the loyalty of his fans and the support of his friends and family. He seems to have a label and management that believes in him and is willing to invest in his future. He has memories of an amazing and successful worldwide tour. He has the love of a good man.
We as fans also have much for which to give thanks. We have technology that allows us to bert, ninja, and flail wherever we are, 24/7. We are part of a worldwide fanbase and have friends all over the globe who share our language of love. We have tough skins and strong stomachs from surviving many a Gate and roller-coaster ride. We stan a guy who keeps us guessing, keeps us on the edge of our seats, keeps us entertained.
As we look forward, it is okay to want and to hope and to wish for more. We are fans, and we want everything possible for Adam. At the same time, it is also good to acknowledge what we've been given and what we already have.
Adam dreams big while at the same time recognizing that he has already achieved things beyond his wildest dreams. It is his quality of gratitude that both elevates him and keeps him grounded. May he never lose that quality, and may we also remember it for ourselves.
***

Adam will be on the AMAs
--- as a presenter
11.20.11 by Q3
AMA's website:
abc.go.com/shows/american-music-awards
Here is the full AMA schedule:
Red Carpet: Coca-Cola Red Carpet Live @ the 2011 American Music Awards, hosted by Lance Bass, Michael Buckley, Estelle, Sarah Hyland, Mario, Audrina Patridge and Josh Sussman, will be streaming live on both LiveStream and YouTube starting at 2pm PT / 5pm ET.
Pre-Show: "Countdown to The American Music Awards" hosted by Chris Harrison and Vanessa Lachey, with live reporting by Ryan Devlin starting at 7:00pm ET/PT.
The Show: The American Music Awards will be broadcast LIVE from the NOKIA Theatre L.A. LIVE on Sunday, November 20th (8:00-11:00 pm ET/PT) only on ABC.
AMA Livestream:
t.co/Ng1Sn7y1
Adam Lambert Reveals Title to New Album, Single
The "American Idol" alum took to Twitter over the weekend where he also announced that his long anticipated second full-length will be out in Spring 2012.
November 19 5:08 PM PST 11/19/2011 by Shirley Halperin
Adam Lambert fans are celebrating an embarrassment of riches this weekend as the American Idol winner promised and dutifully revealed the title of his long awaited second album and its first single.
It all went down on Twitter: Trespassing is the name of the full-length (a song of the same name, which Lambert worked on with Pharrell Williams, is also on the album) and the first single, co-written by Dr. Luke (Britney Spears, Ke$ha, Kelly Clarkson) with Claude Kelly (Bruno Mars' "Grenade," Jessie J's "Price Tag"), Ammo (Katy Perry's "Teenage Dream") and Cirkut (Rihanna's "You Da One"), is called "Better Than I Know Myself."
Minutes after posting the tweet to his 1.2 million followers, the hash tag #BETTERTHANIKNOWMYSELF was trending on the social media site.
Other writers and musicians who worked on the album include songwriters Ryan Tedder,
Linda Perry
and Evan Bogart and Chic founder and veteran producer Nile Rodgers.
As for a release date, Lambert announced only that it would be "dropping" in 2012. Back in September, RCA Records CEO Peter Edge and president Tom Corson told the Hollywood Reporter that the album would be out in the first quarter, which ends March 30.
No doubt the label will want the promotional cycle to coincide with season 11 of American Idol so that Lambert can make another appearance on the show -- he's been back three times since finishing second on season 8: as a mentor and performer on season 9 (he sang "Whataya Want From Me" during Top 9) and again in season 10, when he performed "Aftermath" during the Top 13.
On Friday, THR revealed that Lambert will be a presenter on Sunday's American Music Awards, marking his return to the stage where he ignited much controversy two years earlier with a mid-performance, same-sex kiss.
Link:
www.hollywoodreporter.com/idol-worship/adam-lambert-trespassing-album-title-263983

Note: After receiving many questions on Twitter about the reference to Linda Perry, Shirley Halprien deleted the reference.
@lulu2365 @shirleyhalperin Are you sure the Linda Perry thing is not a mix up? Adam wrote with Nikka Costa
@ shirleyhalperin
@lulu2365 it's what I heard
@shirleyhalperin
SusieFierce
@rabbittopia actually, since so many are asking and I can't get clarification at this very moment, I'm removing from article.
An Adam Fan posts about BFM
11.20.11 posted by Cassie
Q3 comment: Cassie posted this review of BFM in today's comments. I think every Adamtopia member should see it. I think every Adam fans should read it. Thanks Cassie!
I am in a quandary about what I want in regards to the bastard album. Of course, my first choice would be that it never saw the light of day, because that is what Adam wants. But, since it appears Adam will not be able to block it's release tomorrow, I don't want to read Adam getting trashed by the reviewers either. What about something like this:
Beg for Money, a CD of songs recorded by Adam Lambert prior to him gaining world-wide attention on American Idol, did not see the light of day at the time the tracks were laid down. The tracks were not even finalized, the production not completed. Flash forward five years, and the world is excitedly anticipating Lambert's sophomore album with glee. Suddenly the tracks that were undesirable, unmarketable in 2007 are looking and sounding like gold to the businessmen holding the rights to them.
Lambert has tweeted that they are being released without his cooperation and in spite of his protests. They do not demonstrate his artistic vision today, and are not of the high quality that he insists on for his recordings. His attempts to stop the release of the music have resulted in a law suit filed (very publicly) against Lambert (as opposed to the company releasing the music). Lambert's loyal and passionate fans have also been actively campaigning against the release and posting comments and tweets to explain why.
All that being said, Beg for Mercy is an interesting album. It shows one of the avenues Lambert pursued in his long struggle to succeed as an artist. Ultimately, Lambert decided that the fit was not right, and changed directions. Still, the journey is worth listening to from a historical perspective. Also worth listening to from a musical perspective. Lambert, five years ago, already had the pipes, the range and the passion he is known for. This unfinished, fledgling work still sounds better than most rock music being touted and released today.
It is puzzling why Lambert was not "discovered" and promoted years ago. But, he used the time of obscurity to continue to work on his stagecraft, develop his voice, and discover his "fit" into the current music scene. By the time his legitimate first album came out two years ago, he was more than ready for prime time.
Word from industry insiders and some of the biggest names in music production is that Lambert's second album, "Trespassing," due out in the spring of 2012, is beyond incredible. We can't wait to hear just one track (leaking a bit of his planned first single, "Better Than I Know Myself" would help feed us while we wait).
More Adam News

BTIKM was written and produced by....
Dr. Luke and Claude Kelly with Ammo and Cirkut.
Here was a nice tweet from Oliver Goldstein about the song.
OLIGEE1 Oliver Goldstein
@
@thedoctorluke @adamlambert @claudekelly @_cirkut @ammopro love this song!!
How well do you know Adam's music?
Seems like everyone had a wonderful, crazy time at Mayumi's Adam party. PostFestum participated virtually by creating a "Name that Tune" YT. Hint: Try to ignore the beautiful pictures that seem designed to confuse contestants.
Upcoming Events
Check the Adamtopia calendar for more events and links to more info.
TONIGHT!!! 11.20.11 Adam will present at the 2011 American Music Awards. ABC TV 8:00PM EST/7:00PM CDT LIVE.

Red Carpet starts at 5:00PM EST/2:00PM PST
November-December 2011 - date TBD: Adam will be guest judge on "On The Line" With Joe Zee
January 2012?? "Better Than I Know Myself" - Adam's new single EXPLODES - no release date revealed yet.
Spring 2012 "Trespassing" by Adam Lambert released
Every Saturday from New Zealand
-- Adam Lambert Hour -- Live 5:00PM EDT US.
Link:
theflea.co.nz/
Check out the ALH page for podcast of previous shows.
This is the only weekly Adam Lambert show in the world.
??: Behind the scenes video of Adam #2 recording sessions to be released.
Help Keep Adamtopia a Great Place
Adamtopia is a labor of love -- meaning no one makes any money on this site. So our staff are all volunteers. Be nice to the moderators, they make this forum a pleasant place
We don't have a lot of rules here but they are essential. Just as a reminder...
The Adamtopia guidelines are quite simple. To be a member of Adamtopia...

1. You must be an Adam fan.

2. You must be respectful of other members. Feel free to express your opinion, but be glitterier and golden.

3. Strive to be funny, entertaining or informative when you post. Avoid posting something that has already been posted.

4. Never question anyone's right to post, the appropriateness of a topic or define the proper way for an Adam fan or Adamtopia Member to behave. Let the moderators do their job.

More rules will be added if the need arises but, if everyone follows these rules, we will not need a lot of rules.