Post by nica575 on Feb 7, 2014 13:42:31 GMT -5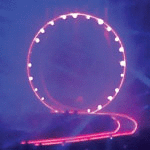 NBC still has one foot in the 1980's.

**
So far the team competition has been interesting.
Thank you for starting this thread, Q3! I have been a huge skating fan in the past but kind of lost interest after the scoring system changed and they stopped airing as much skating as when ABC owned the rights. I've been watching since Janet Lynn when I was a child.
I was really disappointed with Jeremy's performance. I'm a sucker for a good ol' redemption story, not to mention last-chance scenarios. He had both going for him. I was hoping his own statement that ppl were wrong abt him being a head case was not just spin.
Ive been getting in the mood for the upcoming Olympics by checking out the various sites and blogs to get up to speed. Man, they can be brutal on those! It reminds me of AI fans fighting over their faves. The Plushy-Yags fans are still going at it and Yagudin hasn't skated in an eligible competition since soon after he won gold at SLC--god, I loved those performances. Plushy looked a little slow and my heart will always go to Alexei, but got to give Plush his due. He is an amazing competitor andt truly a legend.
And how abt that Russian Pair! Chills is right! No one can own this event like the Russians. I'm happy to see it happen.
OMG! I didn't know there are FS forums, with FS fans "going at it"! If I were one of them I would definitely be a Yagudin stan! I just saw him skating in a TV pro competition: he was as charismatic as always but his technical ability is far behind now... He is one of the hosts (with Irina Slutskaya) on an "iceskating with the stars" type program - it has a 3 hour long slot :oon the main Russian channel in prime time!!! So, I am sure he is doing OK for himself....
Plushenko has a "regal" aura, he "commands" the space around him, and I couldn't believe how good he was technically yesterday (he had spine surgeries, knees and what not)...Having said that I agree with Q3 - Yuzuru Hanyu should and will win, unless some disaster strikes his performance(s). I instantly fell in love with him! What a talent!