Post by cassie on Nov 10, 2015 16:32:03 GMT -5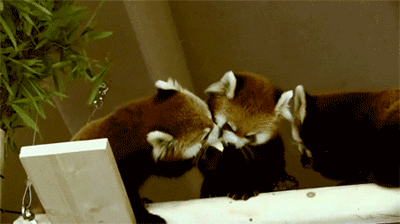 Why is falsetto so hard for Adam to control? As a female I don't use falsetto so I have no personal experience. but, from what I ave studied, it is produced using the vocal cords differently from singing in full or head voice. (I don't think an anatomical explanation of what the cords do in normal singing vs falsetto would be helpful to this explanation. ) The upshot is that the minute muscular adjustments Adam uses to hit a pitch in full voice or head voice would not result in creating the same pitch in falsetto. The breath control he uses to support a normal note accurately will not work effectively with a falsetto note. The muscular manipulations and positioning Adam uses to create the full, rich resonance of his full or head voice won't work with falsetto where the breath flows between the vocal cords differently.

I am am a pretty good typist on a computer keyboard. Typing on this iPad requires a different touch and motion, and I make a lot of mistakes because I am not used to the feel. Typing on a cell phone using number keys is even more awkward, and I produce a lot of jibberish in the attempt. I COULD become much more proficient with lots of practice, but I prefer to just use a full computer keyboard instead whenever possible. Adam COULD learn to sing falsetto consistently and accurately with practice but why? Falsetto, by its very nature, will never sound nearly as luscious as his full or head voice. It may sound more acceptable for pop music, but also more generic without the extraordinary qualities I love in his voice. IMHO


So I think I may be confusing falsetto and head voice in terms of how high a note can be sung, and if falsetto is used by some singers to reach higher notes than they could in their head voice.
Are these things right?
1. Adam can hit just as high a note in his head voice as he can using falsetto.
I don't know how high Adam can sing in falsetto, but the notes he has sung so far are easily in the range of his head voice.

If that is true, then he would choose to use falsetto for a more breathy fragile sound?
That is what I assume. It is a more pop-y sound, as we usually hear guys sing falsetto on high notes in pop music. When Adam uses a light head voice it has incredible ring and beauty. Think of that final note on "Tracks of My Tears." That "neeeeeeeed" has so much ringing resonance, it almost makes your fillings vibrate in synchronicity. Or think of those high, almost operatic sounding notes in "My Conviction". I am guessing that Max and Shellback were looking for something a little .... duller? Weaker? More generic sounding?
2. Sometimes males use falsetto voice to hit high notes they cannot reach in their head voice.
It is more the case that they do not know HOW to sing in head voice. Accessing that part of the vocal range does not come naturally. It requires technique learned from a coach/teacher generally. Many untrained male singers have the choice to sing in chest voice for lower notes, or to flip into the wispy falsetto for high notes. They usually push their chest voice as high as it will go, then flip to a sound that is very different when they want to sing higher. Adam has other options: a mixed head/chest voice for belting with power, but without sounding strained, head voice for that crystal pure floating tone with lots of sympathetic harmonics, or falsetto, high, light and lacking in resonance to carry well. Adam also has the technique to blend the sound of the notes so that it has a similar sound and ring from low to high, without a jarring shift. I have no doubt if Adam works on his falsetto he can get it under control and make it pitch perfect as well. I just don't see why he would want to. But I am sure he has his reasons.
3. Adam is hot.
From the bottom to the top of his range, with an angelic light touch or the power of a jet engine, caressing or hitting you upside the head, he is always hot. (Except for me, with the falsetto, which he has yet to learn to control, and which is limited in its scope and emotion by the nature of how it is produced). But, Adam is HOT even when he is not singing a note.