Post by toramenor on Feb 5, 2020 1:17:00 GMT -5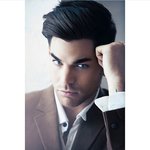 This is sort of like the guy in Iowa who wanted to take back his vote for Mayor Pete when he found out he was gay.
And that right there is a summation of why *I* think Adam Lambert isn't as huge as Justin Bieber or the like. It was never about the quality of his music, singing, performing - which has always been exceptional. It's because of homophobia like that, which is still pervasive. Even people who say "I'm not homophobic, but..." ARE homophobic. And there is plenty of stereotyping going on - even though things have gotten better, they are nowhere NEAR equality. Adam is gay, and some people still can't get over that in their minds. There is NO sensible reason to equate somebody's sexuality with their music or shows, but people do that and so for them Adam is that gay singer, who does gay shows, and they don't want to be associated with anything gay, because in their minds gay still equals wrong, forbidden, even sinful. Just one little fact - in most countries, if anything has LGBT+ content it is automatically 18+ even if there is no sex and violence AT ALL - I'm talking books, movies, performers, etc. And then we have straight stuff that is exactly the same or worse, which even has sex and violence, and is available for teenagers and young teens no problem. That is just one example of how LGBT people are still viewed as NOT GOOD FOR CHILDREN as if we're talking about drugs or something. It is horrible bias.

And maybe we should all be positive and happy about everything that Adam Lambert has accomplished - I certainly am most days - but as an LGBT activist, I KNOW that the reality is very similar to willowgarden's story of their friend who doesn't want to attend his concert if Adam's going to do his "gay" show. THAT is the main reason he is not the biggest superstar in the world. Homophobia. Plain and simple.

If Adam were any less than perfect, he would not have been able to achieve this level of success. But his talent is so huge that it is simply undeniable and has even managed to change people's minds, who otherwise would still be avoiding listening to gay artists. He broke a lot of barriers already, but he's never going to break through all of them, unfortunately, because it's too huge of a problem, too pervasive. Until societies completely change and start thinking it doesn't matter whether you're gay or straight or bi, or whatever, LGBT+ artists WILL have a harder time, and that's just a fact.
OK, sorry everyone for my rant, but I just had to say it.
---
Not to finish on a down note, I want to say I AM LOVING the Velvet era. I love the whole back to Glam thing, I love the songs, the visuals, the excitement. Adam's star is in the ascendancy, for sure. More and more people are aware of him and have heard his music than ever before. I think it's now OK to say I love Adam Lambert, while before maybe people would roll their eyes, but now more and more people are declaring their Glambert status. It's no longer a guilty pleasure. He is becoming an established worldwide superstar who commands respect and has a lot of cred. And that's all down to his hard work. He deserves all of this success. It wasn't just handed to him. He had to fight for everything, figure out ways of reaching people, struggle with his labels and producers, and most importantly, with every performance and every project, he had to prove that he could deliver every single time - which he has. It's astonishing, and wonderful, and I am so thrilled for everything that has been happening for him since the beginning of last year, from the Oscars and Feel Something, the beginning of Velvet era, to now and continuing into the future with great things ahead for sure.