Post by HoppersSkippersMiners on Feb 22, 2011 4:52:38 GMT -5
[looks up]
Ha ha - great minds think alike
stardust
! Was just going to bring that post over here ;D
Ok, instead of the two-parter I was editing, I'll just bring this one over instead.

:
Amazon Bestsellers Rank: #67 in Music (See Top 100 in Music)
#33 in Music > Rock
#60 in Music > Pop
ETA
: Eh, flipped pages. [grin] WTH - this is worth reposting!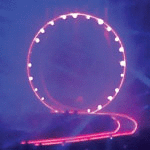 It is hard to confirm this but I am 90% sure that it is the #1 music DVD on Amazon right now. It is the highest ranked DVD on the music album chart. The only question is there are a number of Music DVDs classified as TV/Movies but it seems to be higher than all of them. At #67 on Amazon music that would be a weekly sales rate of about 400 units -- not bad a month before release. And headed up. BB may have a hit here.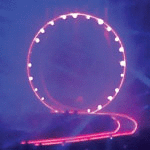 ...I have a question for Q3, concerning the live DVD. I remember you saying that concert DVD's don't sell well, especially not in the US but will probably sell more overseas.
I remember you saying something about any product sent to stores by RCA have to sell well to set Adam up for his next releases (ie not having a lot of returns), I was just wondering how much can we expect this CD to sell that will be profitable, I don't know what RCA's budget, and expectations are for this project, but don't know if anything within the 20k-100k range will be too high or too low, not knowing how much DVD's typically sell.
It will take very little to make this CD-DVD profitable for RCA. VEVO picked up the filming cost (internal Sony deal). RCA has to pay for a bit of editing and the "extras", packaging and duplication, and distribution. They will probably have $0 in promotion and use free media.
The initial creative costs for the CD are covered by now.
RCA will need to pay royalties for sold units but that will be part of the wholesale price so a flexible expense, not a fixed cost.
Hard to figure the total investment but my guess is that there is <$50K tied up in this CD/DVD, wholesale cost is about $9-$10, which puts breakeven around 5K - 7K units (after royalties) -- should get there in North America. (B/E depends on how many they produce -- and they do a P&L proforma to forecast production quantity. RCA has a lot of history on Adam product and I think they know what they will sell +/- 20% -- plus they have the presale info and input from key retailers.)
The second question is about retail distribution -- I will answer when we see how extensive the retail distribution is in the US. But generally, DVDs are not big sellers in the US so threshold to = success is low. If the CD/DVD is stocked by Target, Walmart and Best Buy that is about 7,000 doors -- and a lot of distribution expense for RCA.
For perspective on relative sales: the RIAA a Music Video Longform (what the DVD is) is Gold at 50,000 units, Platinum at 100,000. That is 10% of an album.
Just my guess -- anything over 20K would be a huge win for Adam and hard to achieve. I expect/hope for 10K-15K in the US.
It will be interesting to see how this is classified -- it is listed as a CD/DVD set indicating that the DVD is a bonus. I have not looked at similar cases to see what BBoard has done recently.
Finally, the fact that RCA decided to put this deal together, and Sony/VEVO is part of it, that they are releasing the DVD in multiple countries is a testimony to their belief in Adam.