Post by Q3 on Jun 28, 2020 0:42:51 GMT -5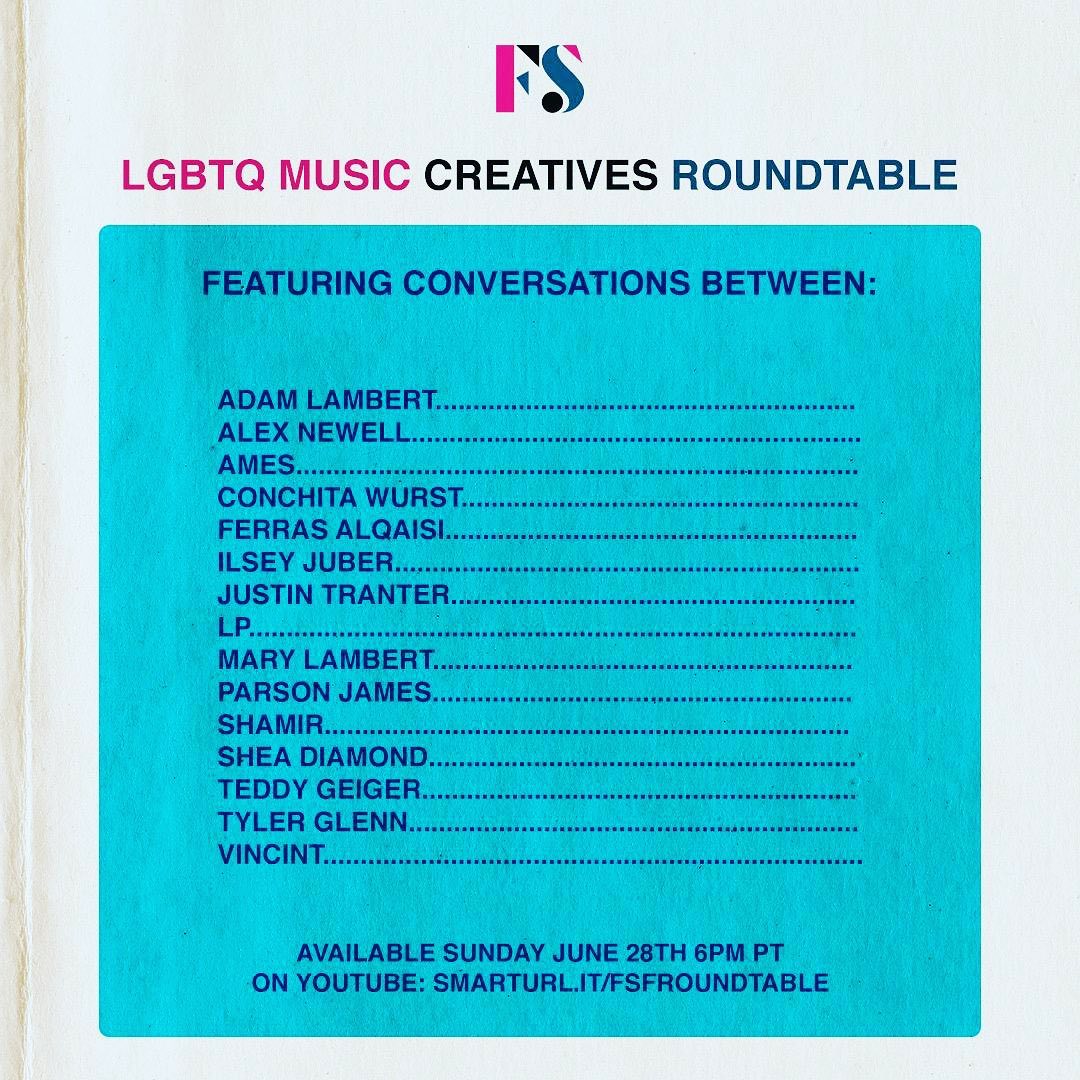 LGBTQ Music Roundtable
Adam and his foundation hosted an LGBTQ roundtable discussion with music creatives and will post the video!
Time:
6:00pm PDT, 9:00pm EDT
Clock:
Time for event
Link to stream:
smarturl.it/FSroundtable
Stream account:
youtube.com/adamlambert
Adam Lambert Performs 'Mad World' for Global Pride 2020
6/27/2020 by Ashley Iasimone
Adam Lambert, "VELVET"
Adam Lambert delivered a smooth, socially distanced cover of "Mad World" and a heartfelt speech during the Global Pride 2020 virtual event.
"I wanted to wish everybody a Happy World Pride," he said to the camera before his performance during Saturday's (June 27) live stream. "It's amazing to be a part of the LGTBQ+ community. I'm very proud of my brothers and sisters. We are amazing. The progress we've made over the past 10 years since I've been in the public eye has been incredibly inspiring."
"That's not to say there's not a lot of work to be done," he continued. "We all know this. History never is a straight line of progress. There are setbacks, there's side to side."
Lambert went on to say: "In light of the recent Black Lives Matter protests that have been going on all over the world, I think it's our responsibility as a community to use our empathy, to give a little extra love and support to our members of our community that are people of color. So let's take this time during world Pride to get as connected as we can, to reach out, make new friends, educate yourself, listen, get involved. This is a really, really important time to band together so that we are stronger as a unit. Let's make a big, proud rainbow of all the different colors as much as we can this summer and fight back, and fight proud."
Global Pride, a 24-hour live stream hosted by Todrick Hall, brought solidarity and celebratory vibes to the LGBTQ+ community while in-person Pride Month events were canceled amid the coronavirus pandemic.
Watch Lambert's clip below.
Link:
www.billboard.com/articles/news/pride/9410520/adam-lambert-mad-world-global-pride-2020-video?utm_medium=social&utm_source=twitter
"Roses"Vegas Solo Concerts Cancelled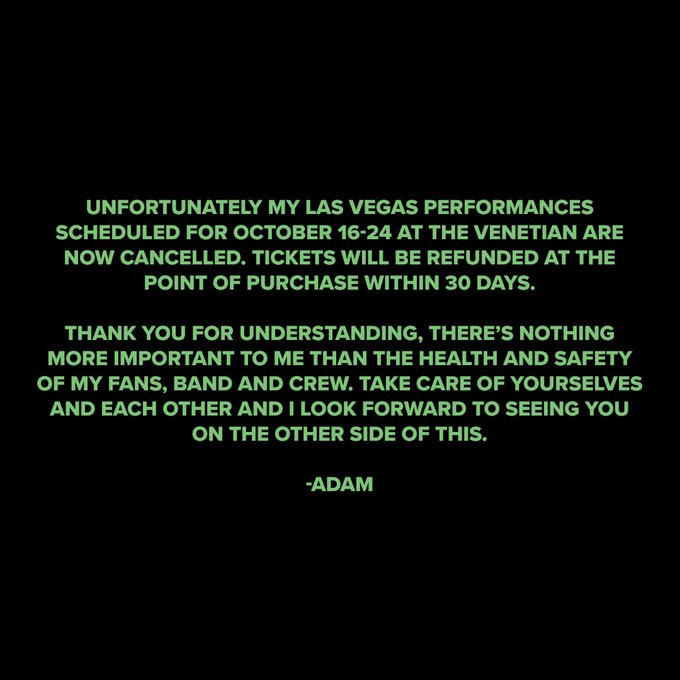 Unfortunately my Las Vegas performances scheduled for October 16-24 at the Venetian are now cancelled. Tickets will be refunded at the point of purchase within 30 days.
Thank you for understanding. There is nothing more important to me than the health and safety of my fans, band and crew. take care of yourselves and each other and I look forward to seeing you on the other side of this.
-Adam
Upcoming Events